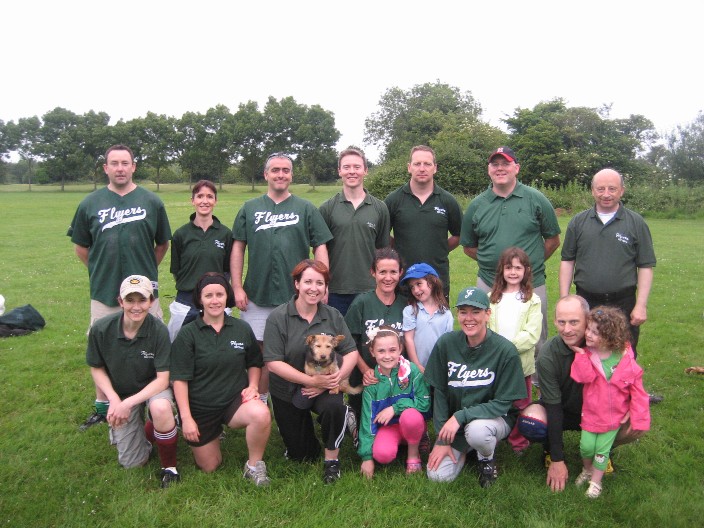 2010, vs Usual Suspects
Back L to R: 12-Betty, 10-Mary, 47- Ebbs, 13-Tony, Jimmy, Paul, Ken
Front L to R: 35-Fan, Hazel, 75-Bro, 15-Allison, 99-Cora, 3-Adrian.
Everything that anyone needs to know about the best softball team in green... and called The Flyers... em... and based in ALSAA. Pick a number.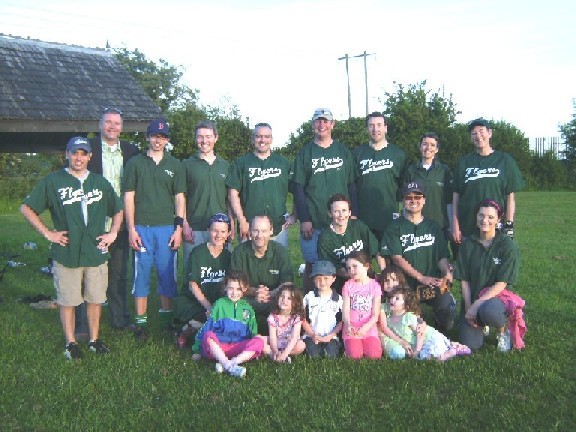 2009
Back L to R: 25-Brian Reed, Gary R, 20-Ben, 13-Tony, 47-Brian Ebbs, 38-Lee, 12-Alan, 10-Mary, 99-Cora
Front L to R: 15-Allison, 3-Adrian, 35-Fanny, 31-Sichul, Debbie.
AWOL: 16-Shane, 17-Paola, 28-Clint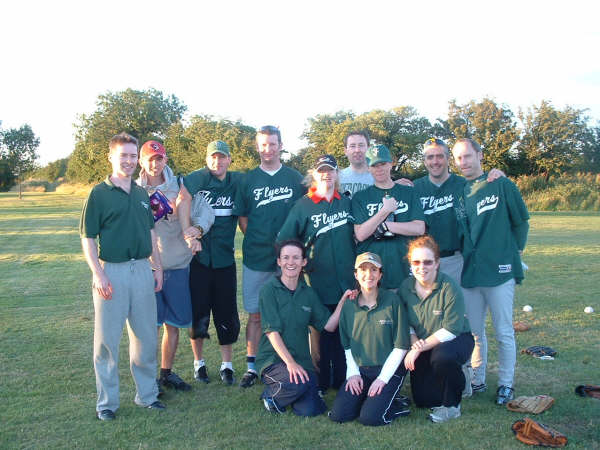 2006, after clinching Div 1 Title
Back L to R: Tony, Ben, Mark, Lee, Caroline, Betty, Cora, Ebbsie, Adrian
Front L to R: Allison, Mary, Triona.
AWOL: Sichul and FionaMc (only game she missed in 2006!)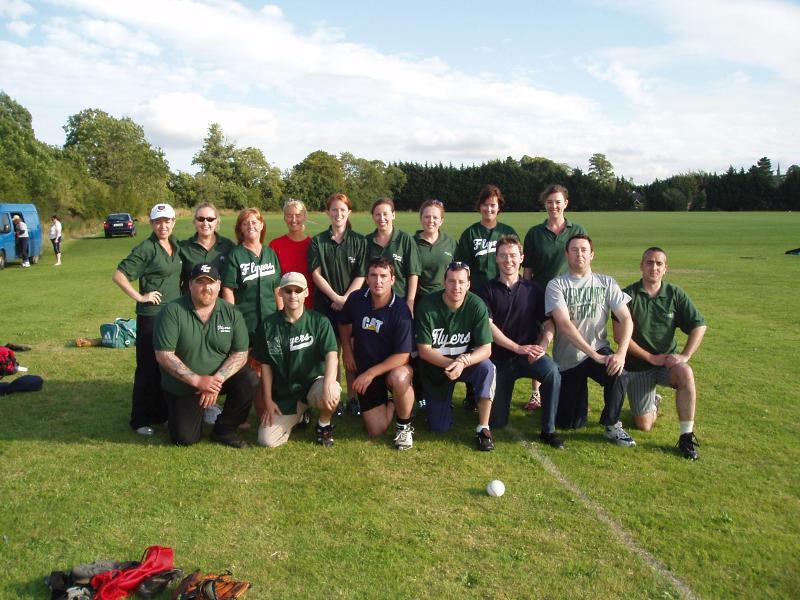 2005 in Limerick
Back L to R: Carol, Caroline, Babs, Soraya, Courtney, FionaMc, Triona, Marion, Cora.
Front L to R: Big Al, Adrian, Mick, Mark, Tony, Betty, Ebbsie.
AWOL: Allison and Mary.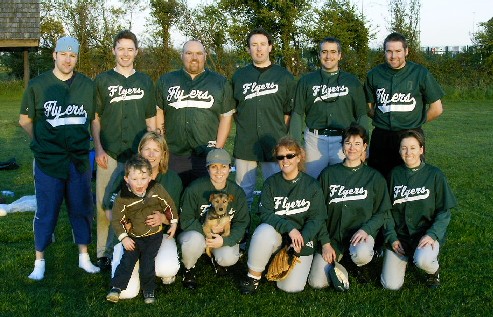 2004 Season Opener
Back L to R: Mark [23], Tony [13], Al [44], Alan [12], Ebbs [47], Gary [80].
Ann, Bronagh [75], Barbara, Cora [99], Fiona [22].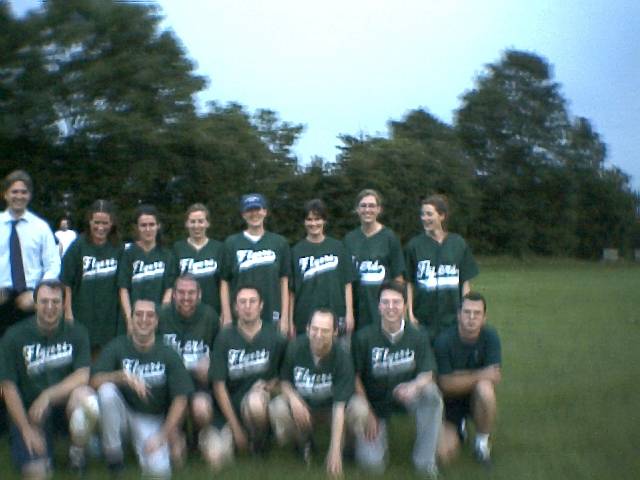 2003
Back L to R: Deano, Emer, Allison, Fiona, Cora, Marion, Hanneke, Paula
Ger, Brian, Gary, Alan, Adrian, Tony, Peter.

2002 at Bird Ave.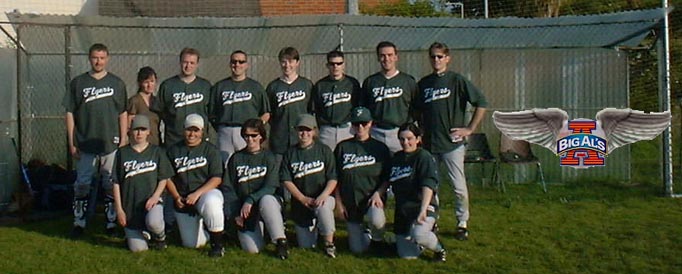 2001 Game of the Week
Pick a player.