Tara Blaise.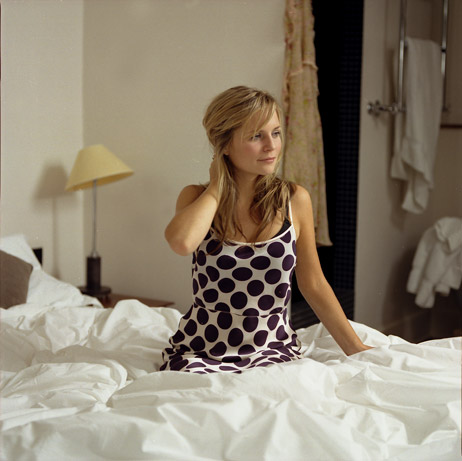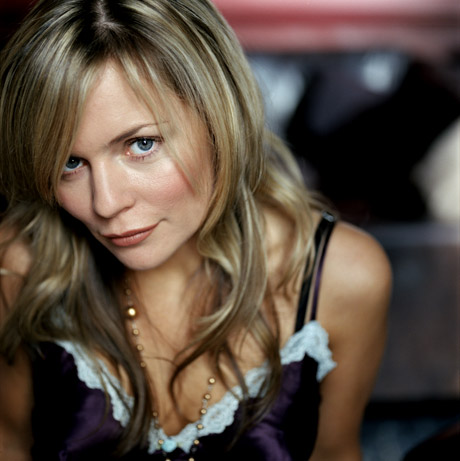 Pictures robbed from her site.
She's a mate of Fiona Mc. Sang at her & Mick's wedding as they left the church.
Did an Irish tour in October and November in 2005, had a spot on the Late Late, cancelled a gig or two and we finally got to see her in the Sugar Club on Tuesday 8 November. Half of Aughrim were there, so were a couple of Corrs. Standing room only and no paying at the door. Saved the 12.50 euros ticket price by winning tickets. Couldn't get rid of the spare one til Ger the bum took it off my hands over a pre-gig jar in Bruxelles. He was impressed with the talent in there, a lot of hippie chicks in long skirts.
Somebody called Greg French sang a few songs while I got used to the taste of one of those stouts from Cork cos they didn't sell my one. Then Tara came on. 'Dangerously good looking and she knows it' is how Ger described her in her pink dress. Launched in to 'Superman in a Bottle'. Great my favourite I thought, I can go home after this. Song ended, straight in to 'Feel Free' and then a song I think she called 'Didn't make the cover'. Will have to find out. Anthony Drennan took out an electric guitar for Fool for Love and after a dodgy start it worked ok. She launched into the Third Degree and I was thinking why won't she talk between the songs and introduce herself since it's her first Dublin gig. Probably because she knows half the audience. Mrs Langley was there and most if not all of Tara's sisters and brothers. Finally she said I'm Tara Blaise and thanks for coming along this is great. She only wishes her Dad could have been there and she sang 21 years. The sad bit.
Not sure what the next song was 'Fall for You'?, she followed it with Unbearable Lightness, Lady Bird and Later before singing Neil Young's Needle and the Damage Done. Rise and Falls was the next one? Was it? Something about sad times (I was at the bar at this stage) was next before she sang Paparback Cliche.
Then she took a break when I got back from the bar. Re-appeared to huge applause. 'Ah will you stooop. This is soooo nice'. Introduced Jessie on drums, Keith on bass, Graham on keyboard and Anto on acoustic guitar. And drove sections of the crowd mad with the Darkness number I Believe in a Thing called Love. Sang that really well. We got one more song, Radio Star before she left for good. Well stopped singing anyway. She came back out for a chat with her friends and family before we all left. Yeah, good night. She's good live.